Here is a new part of
Modern Collection
series. Once again in black, red and white: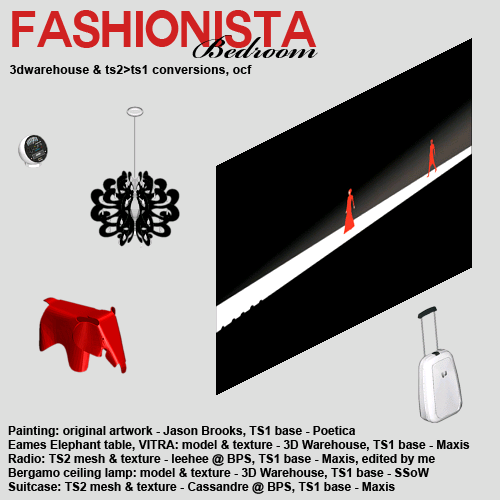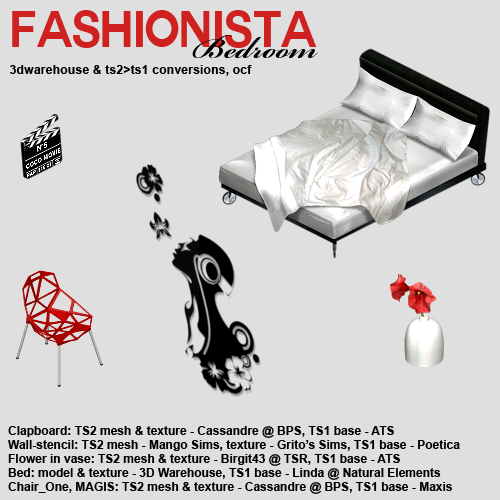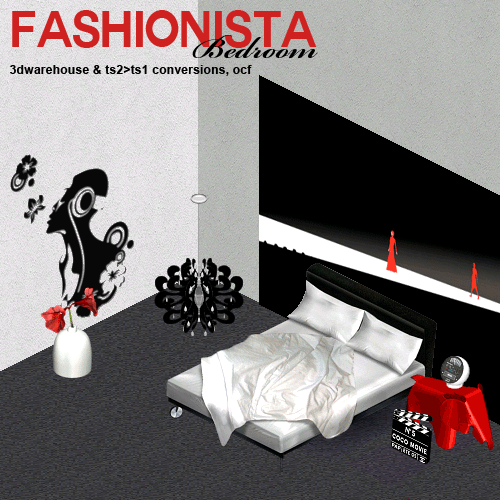 Bed is semi-functional - usable, but not animated and sleeping Sims aren't visible. Not rug-based this time, because it was made ages ago - before I learned how to make rug-based beds (actually it is my very first finished bed). This is not a direct conversion of well known TS2 bed - I was able to find very similar free 3D-model and slightly edited it to resemble original as much as possible. A TS1 base is by Linda Celis @
Natural Elements
, used with her permission. A thingy, which looks as electronic alarm clock, is a radio, it goes everywhere from floor to shelves and have all radio-stations included. Ceiling lamp is based on SSoW's Anywhere lamp, so it doesn't need floor support. An elephant is not just deco - it's a table. It is slightly oversized and bleeds a bit on some rotations.
Floor, used on a preview pic is by
Nyx
, wall - from my previous update.