Sorry, guys, for not updating in almost a year, but RL keeps me busy and away from Sims most of the time.
But it is a summer... And summers are for fun, aren't they? So, I allowed myself recently to dedicate some time for simming. And finally have an update! It's small, but I hope you'll like it: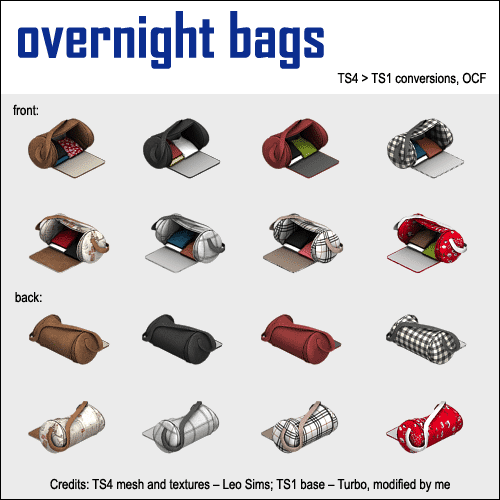 Just an overnight bag in 8 colors. Not deco-only this time - it is a fully-functional dresser, which can be placed anywhere. It's a conversion from TS4 object by
Leo Sims
.