Lately a biggest gift for me is a spare time, so on my Birthday I had a day off from work and indulged in creating. Here is a result: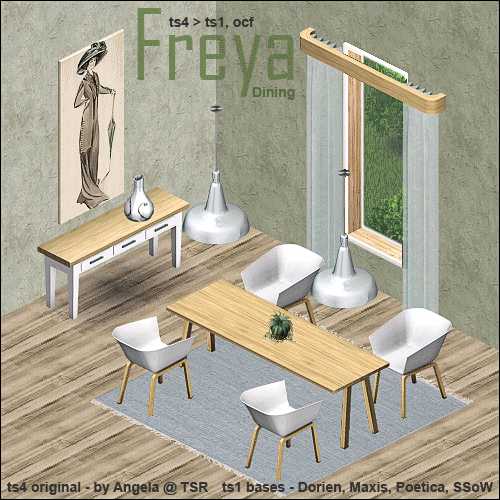 My heartfelt thanks to
Angela @ TSR
for generous permission to convert her lovely objects to Sims 1.
What's included: chair, curtains, lamp, painting, rug, table, sideboard and vase.
Not included: plants (from the game), floor by
Nyx
, wall by
NanaWildflowers
, window by Gookabee (closed).