These things are too sweet to resist, aren't they? :-P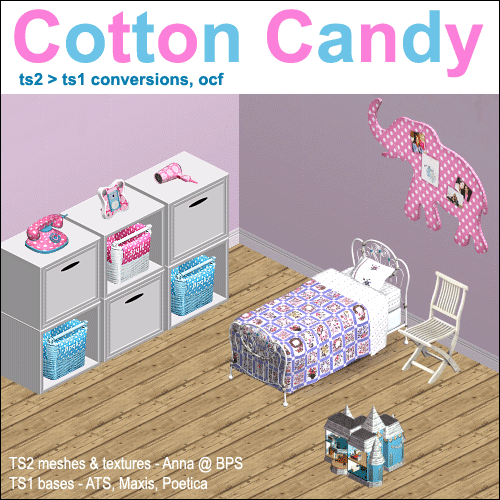 So, what do we have here?
First and foremost - functional phone! Needs "Hot Date" EP. Unpack object and skin files to any sub-folder in your Downloads.
Also functional iPod in a dock - as usual goes anywhere from floor to shelves and have all music stations included, so may require House Party & Vacation EPs.
All the rest - baskets, hair dryer and pinboard are just deco.